Amaru
Amaru started dancing in 2011 back in high school for a while. He was then pushed to try a Zumba class and he LOVED IT!!! Since then, he took Zumba classes, Hip-Hop, Ballet, Modern, and Jazz in College and during that time became a Zumba Instructor. Being an instructor has taken Amaru on an amazing journey towards fitness. He has learned how to keep the body healthy and fit, which of course put him on the path to become a STRONG by Zumba Instructor. Amaru loves teaching people and helping them reach a higher level of fitness while enjoying the music and having fun in the process.
Beto Guimaraes

Born and raised in Olinda in the state of Pernambuco in northeastern Brazil, Beto Guimareas is dedicated to sharing the richness of his culture through many forms of Brazilian dance such as Samba, Samba de Roda, Pagode, Coco de Roda, Samba Reggae, Frevo, and Maracatu. Beto has performed internationally, and all over the United States. His passion is infectious.Beto is available for private lessons in Brazilian Samba.
Schedule your private lesson with Beto Guimaraes
 Chris Jones
Chris has been dancing since 1980. He has competed and taught extensively on
the national country and swing dance circuits. He is a U. S. Open Swing Dance Championships finalistand a Country Western Grand Champion as well as winner of numerous Jack and Jill Championships. Chris judged the first Country Western World Championship in Nashville, Tennessee. He also owned and operated the popular Southern California dance studio, Dance Magic. While living in California, he was nominated for recognition by the California Swing Dance Hall of Fame. Because of his unique style, he has been affectionately called "No Bones Jones," and was very influential in the acceptance of West Coast Swing by the country dance community.
Schedule your private lesson with Chris Jones
Daniel Hutchison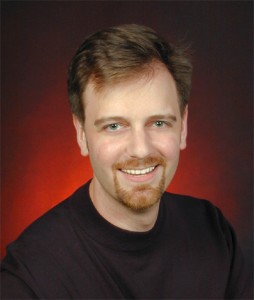 Daniel Hutchison has been teaching different forms of body movement for over 20 years. "I used to teach Katas which are patterned forms from the martial arts. They're a dance against imaginary foes that early practitioners would use to memorize and teach others their specific defense moves."After finding an affinity for teaching and body movement he discovered his true passion. "A friend of mine shared some complimentary dance lessons with me. Shortly thereafter, I saw my first Ohio Star Ball on OPB and was instantly hooked. I knew that I wanted to move across the dance floor with such passion and finesse! Upon finding such an enjoyable activity that gave me so much happiness and pleasure I just had to share it with absolutely everyone!"
He then embarked upon an intensive dance training regime. "My dance partner and I would practice for hours on end, staying up to the wee hours of the morning. We danced 7 days a week. I was very fortunate to have excellent coaches from the Seattle area who would frequently come to Portland. I was also able to benefit from world-class competitors who would come to Portland to perform shows and give coaching lessons as well. I am so grateful that I was allowed such opportunities right here in Portland!"
Daniel Wilson
Daniel found dance fitness late in life after three decades of sedentary living; the fun and pleasure-filled Zumba workout fueled a new passion which propelled the development of healthier lifestyle habits. This new journey led Daniel to losing a hundred pounds and then becoming a group fitness instructor to spread the transformative energy of dance to people at all points of their own fitness paths. While it is amazing to help inspire people looking to change their own lives, the most rewarding and joyful experiences have come since Daniel began teaching the Zumba Kids program with a focus on nourishing a lifelong love of dancing to music from all over the world… and making it fun!
Elena Villa
Elena Villa is a professional performer, choreographer and teacher of flamenco, Middle Eastern belly dance and Arab-flamenco fusion dance. Elena's parents introduced her to belly dance as a young girl in the late 1970s. She performed her first public belly dance solo to live Middle Eastern music at age 10. After seeing flamenco performances in Spain and France, Elena was inspired to begin her flamenco training in 1991. She has studied in the U.S. and in Spain with some of the great international masters of today, including Jose Galván, La Tania, and Felipe Mato, and continues to pursue regular study with some of flamenco's brightest young stars and old masters. In 1995, Elena Villa began developing her own fusion dance style based on her training in raqs al-sharqi (belly dance) and flamenco. She has taught numerous original choreographies in this fusion style and is frequently invited to present her work at festivals and in gala shows. Known for her fiery elegance and musicality, Elena has shared the stage with many world class musicians and dancers, such as Amel Tafsout and Souhail Kaspar, and continues to pursue artistic collaborations with fellow artists from around the world. Elena began teaching dance in 1996, and has become a passionate and dedicated instructor who is committed to creating a positive learning environment that encourages growth and a sense of community. In addition to being a dance performer and instructor, Elena holds a doctorate in Comparative Literature and teaches literary, cultural, and performance studies at the university level. She is also the Performance Coordinator and a principal dancer for the acclaimed Gypsy Caravan Stage at the Oregon Country Fair, one of the West Coast's legendary live Middle Eastern music and belly dance venues for over 40 years.
 Eve Brindis
Born and raised in the desert sun, Eve danced her way to the rainy Pacific Northwest in 2012 to chase a dream and lifestyle that revolved around her passion and dedication to the performing arts.
Eve has been dancing and performing for 20 years. Starting at Footlite School of Dance in Lake Havasu City, Arizona, Eve studied and performed in the styles of Ballet, Broadway Tap, Hip-Hop, Jazz, Lyrical, Pointe, Riverdance and Street Tap. Eve then went on to study dance theory, composition and choreography as well as music with a focus on vocal performance at Linfield College, in the heart of Oregon's wine country. She was a member of the Linfield College Concert Choir, touring across Oregon, California and Hawaii. It was in college when her passion for dance blossomed and reached beyond just performing. Her unique and expressive choreography and storytelling was featured in over 8 dance shows at Linfield.
Along with performing and choreography, Eve has a passion for teaching the arts. She has been teaching dance for 5 years in the styles of creative movement, tap, jazz, ballet, hip-hop and contemporary. Eve has a special place in her heart for teaching tiny dancers. She welcomes dancers starting at the age of 2 years old to her Tiny Toes classes at Dance With Joy Studios. Click here to sign your tiny dancer up with Miss Eve!
Heidi Koenigsmann
Heidi's love and flair for the arts started at an ea
rly age and is in her blood from generations past; her maternal grandmother a singer and dancer and her maternal grandfather a noted band leader and musician.  She trained early in tap dance and later moved onto ballet which became her biggest and deepest passion.  Heidi studied ballet in the Southern California area for 9 years (modern and jazz for 7) before moving to Portland.  Heidi has worked in banking since 1994 and has always craved to explore the creative side of her mind.
She practiced Bikram Yoga for 7 years and was a very dedicated yogi who loved the class atmosphere and community and even completed 100 classes in 100 days in early 2010!
Heidi's first Zumba® fitness class was in February 2012 and she was hooked!  Zumba® was a definite change-up from her strict ballet
background but
she loved it and hasn't looked back.  Heidi attended Zumba® Basic 1 Instructor Training in August 2012 and began teaching at Dance with Joy Studios
in
October 2012.  She has since attended Zumba® Basic 2 training and Zumba® Pro Skills training to enhance her teaching skills.  She also recently attended the 2013 Zumba® Instructor Convention in Orlando, FL; 4 very full days of bonding, learning, laughing, dancing, shopping (
haha
) and
being
inspired by so many others that have been touched by Zumba®.  Heidi's goal for her students is to HAVE FUN!  There is no right, there is no wrong, and there are no mistakes, only unexpected solos!
Heidi loves teaching at Dance with Joy Studios and feels the students here are truly amazing.  She also teaches downtown at the StudioNia space every Thursday at Noon for those folks who want to get a killer workout (and have fun) on their lunch hour.  She hopes to see you in class soon!  Let's get this party started!!
Jack Lim

Jack is a versatile dancer who actively competes in west coast swing. He started ballroom dancing in 1998, then dabbled in lindy hop, salsa, blues and whatever partner dance he could find, so that he could share the joy of dance with as many people as possible. He enjoys being silly and loves finding goofy ways to express musicality.
2012/01 Swingcouver, 1st place Intermediate Jack and Jill, Vancouver BC
2010/02 Capital Swing, 1st place Novice Jack and Jill, Sacramento CA
2009/04 USA Dance Nationals, competed in both bronze and silver level for International Standard and Latin, Baltimore MD
Schedule your private lesson with Jack Lim
Joanna Lee
Joanna teaches Zumba® fitness, Zumba® Kids, ballroom, Latin, and swing dance.  She also choreographs and produces flash mobs for special events.
Joanna started dancing and teaching in the late nineties. She taught children's theatrical and jazz dance to local community groups starting in 1997, and her ballroom and social dance teaching career began in 1998 at an Arthur Murray Dance Studio in Merrilville, Indiana.
Joanna's dance titles include first place champion of the 2001 Indiana Challenge in Youth Pro-Am Open International Latin and 1998 Teen Miss American Star Dancer of the Year.
Schedule your private lesson with Joanna Lee
Jonathyn Jackson
Jon's been dancing to his own beat his whole life, though as a kid he called it "Flailing with
Confidence" rather than dancing. The "Flailing" was largely comprised of cliché movie dance moves combined with a heavy influence from Michael Jackson choreography. For a high school talent show, he taught himself the choreography to Thriller and then taught it to his friends. The performance was a hit, and the crowd went wild.
In 2010, Jon discovered West Coast Swing, and a new life passion in partner dancing. From there, he began his professional dance training by exploring every style he could get his hands on: Ballroom, Salsa, Blues, Argentine Tango…. but Swing remains his first and greatest love. He found early on that he enjoys following even more than leading, which has spurred him to excel in both roles, having claimed multiple 1st place wins on the national circuit  as both a lead and a follow. Exercising both roles has given him a broad understanding of the intricacies of partner dancing, as well as crafted him into an extremely versatile social dancer and a wonderful teacher and trainer for both leaders and followers. Dancing is his light in life, and he's eager to share that light with the world.
Watch Jon
https://www.youtube.com/watch?v=UwzMIhns1dY
https://www.youtube.com/watch?v=TS88V1epB_c
Jon teaches group classes on Mondays and Sundays, as well as private lessons.
Schedule your private lesson with Jonathyn Jackson.
 Joshua Faulkner
Joshua Faulkner, a native of Portland, began instructing with Fred Aistaire studios a
nd later moved to southern California to study and teach dance. There he specialized in Salsa and studied with many greats of the genre, eventually becoming known for his unique style and fusion of Salsa with other forms of dance. Joshua has taught for well over a decade and brings his experience from one of the Salsa capitals of the world to Portland. You'll also appreciate his dashing good looks and wicked charm, so be careful ladies! Joshua instructs our weekly Salsa class and also teaches private lessons.
Joy Davina
Joy has a passion for teaching group classes in all styles of partnership dance and is known for her high energy and enthusiasm. Joy is an accomplished dancer and performer, and
travels nationally and internationally each year to broaden her horizons. She continues to study dance, improve her teaching methods, perform, choreograph and teach on a daily basis. At the early age of 6 she studied ballet, tap and jazz, and still attends classes and workshops today to refine and expand her skills. She majored in theater and minored in dance and received her degree from Northwestern University in Illinois.
Joy relocated to Portland last year is excited to be part of the incredible teaching team at Dance with Joy Studios.
Kaycie Lopez Jones
Kaycie Lopez Jones grew up in Seattle, Washington, and loves the down-to-Earth yet adventurous energy of the Pacific Northwest. Kaycie has a deep seeded love for dancing and has been 

tap

 dancing since she was 4 years old. She prefers rhythm 

tap

 style because it allows for her body to be both an instrument and the movement and allows for more improvisation, but also enjoys and values the show 

tap

 style. Kaycie had the privilege of learning the art of 

tap

 dance under the great tappers Anthony Peter's and Cheryl Johnson's at their 

tap

 dance studio in Seattle. With that company, Kaycie performed for three consecutive years in 

A 

Tap

 Dance Christmas Carol

. Additionally, Kaycie has been performing in plays, musicals and concerts throughout her childhood and adolescence into adulthood as it is a strong passion of hers. She loves both being in the spotlight on stage as well as behind the scene and has directed and choreographed plays and dances for live stage performance.
Kaycie taught intermediate and advanced 
tap
 dance at American Dance Institute in Seattle from 2011 through 2013; after which she moved to Portland to complete an MA in International Development and Service through Concordia University. Now that she has just graduated with that degree, Kaycie is ready to get back in the dancing game and excited to join the community at Dance With Joy Studios in order to share in her passion with others and empower students to let their dancing spirit loose!
Kenya Cuevas
Kenya's love of dance started when she was 8 years old and saw her first ballroom competition on TV. It was love at first sight. As a kid Kenya really struggled with communication and when she found dancing, she felt like she had finally found her voice. When was 10 years old, her aunt bought Kenya her very first dance lesson. SALSA! From then on Kenya tried a little bit of everything but ballroom was what her heart desired. The dances, the costumes, the make-up, the beauty, the elegance. She remembers stepping into her first ballroom at the age of 20 and thinking "I made it." Over the years she was given many opportunities to explore Waltz, Viennese Waltz, Foxtrot, Tango, Swing, Rumba, Samba, Bolero, Salsa, Bachata, and Merengue. When she turned 25, Kenya discovered the beautiful and exotic world of burlesque. Burlesque gave her an even bigger opportunity to learn and grow in her dancing, and also learn a new way to express herself. She learned how to push herself to the max, and really bring the stage presentation and energy she had always wanted to. All in all, Kenya's life experiences have taught her to be a better person. Dancing has completely changed her outlook in life. Kenya states, "If I can teach a class, and at least one person leaves feeling even half of what I feel for dancing, then I know I'm doing my job."
Christina and Victoria White 
Portland-raised sisters Christina and Victoria White own the Oregon Irish Dance Academy and offer non-competitive Irish dancing classes for all ages in multiple locations throughout Oregon. Irish dancing is their passion, and they love sharing that with their students! Class is designed to instill an appreciation for structure while creating a positive, pleasant, and fun-filled environment that students will look back on and remember with joy. They love Irish dancing and want you to love it, too!
Christina began Irish dancing when she was 9 years old.  She has trained both as a solo and team competitor and performer.  She is currently ranked 6th in the Western US Region, and she has qualified for the World Championships eight times.  Irish dancing has taken her all over the Pacific Northwest as well as to New York, Tennessee, Boston, Florida, Canada, and Ireland.  She has performed with The Chieftains, the Trail Blazers, and the Oregon Symphony. She has been teaching Irish dance for 9 years.  Irish dancing is her passion, whether it be competing, performing, or teaching!
Victoria first Irish danced when she was 7 years old. She excelled competitively, reaching the highest level of competition in a mere year and a half. She is the current Western US Regional Champion, meaning she is the highest ranked dancer in the 13 western-most US states. This makes her a two-time Regional Champion, having won in 2015 and successfully defended her title in the oldest (and some would say hardest) age category in 2016. She has qualified for the World Championships six times, been ranked as high as 20th in North America, and placed as high as 24th in the world. She has traveled all the way to England and Ireland, and she has performed with many world-renowned Irishmusicians. She has been teaching for six years and loves passing on her love for Irish dance!
Kerry Davis
Kerry has been dancing since the age of 3 and teaching dance for over 10 years. Throughout this time, she has taught hip-hop, jazz, lyrical, and contemporary dance to students of all levels, ages 3 to adult. Kerry has taught in dance studios, coached dance teams, worked in public and charter schools, and even taught dance abroad in the South Pacific and South America.
Kerry strongly believes in the power of dance in helping to create lifestyles of well-being – that being involved in dance increases one's physical health, emotional health, sense of community, and personal empowerment – and she is passionate about bringing joy, community, and health to others through dance.
Kerry teaches dance classes for kids, teens, and adults in the styles of hip-hop, jazz, and lyrical dance and is also available for private lessons and flashmobs for weddings and special events.
Schedule your private lesson with Kerry Davis.
Laura Carim Todd, PhD, RYT
Yoga has been an essential part of Laura's life since she first stepped into a small locally owned yoga studio in Frederick, MD. Her love for the practice and eagerness to learn more led her to embark in Yoga for the People Teacher Training whilst pregnant with her daughter Lluna.  Obtaining her 200-hour Yoga Alliance certification coincided with moving her family across country to Portland in 2010. She has been teaching yoga consistently ever since.
Yoga practice is the perfect counter balance to Laura's career in academia as a research scientist interested in the application of mind-body practices in clinical settings. Her teaching is enhanced by her love of learning. She is certified as a Cancer Exercise Specialist by the Cancer Exercise Training Institute, has been trained through the Yoga of Awareness for Chronic Pain program, and completed trainings in Neuroscience, Mindfulness, and Modern Yoga for Transforming Trauma.
Her classes are inspired by her students and everyday life. She emphasizes synchronizing breath, movement, awareness to the physical body and attention to the chatter of the mind. In a down-to-earth manner, she will guide you through a practice that includes challenge, release, play, awareness, surrender, and many opportunities to learn more about yourself.
She is extremely grateful to all the teachers she encounters everyday on and off the mat.
Lena Thieme
Lena, from Los Angeles, is a classical and contemporary ballet dancer with 15 years formal training, a Bachelor of Fine Arts degree in Ballet performance and teaching from University of Utah, a 
Master's degree in Physical Therapy from California State University Northridge, and 7 years experience in Lambazouk, learning from various teachers from Brazil and Argentina including Romina Hidalgo, Leo Bruno, Pablo Schmoller, and Mari Hodges. 

In 2014 Lena was invited to perform with the 6-month world-touring show "Brazouka". She has performed and taught at various congresses including LA Zouk Congress 2013-2016, Fall for Zouk NYC 2015, ZNL Mexico 2015, Brazouka Beach Festival 2016, 8th LambaZouk Beach Festival 2016. She also practices physical therapy independently.
Lita Buttolph
Lita began studying Dayan Qigong in Portland in 1999 from Katy Langstaff and Ann Baker. After
practicing the form for only a few months, she felt immediate health benefits including relief from chronic back pain and digestive problems. She continued to study and practice Dayan Qigong and completed the year-long Teacher Training Course from Master Hui Liu and Dr. Erlene Chiang in 2005. She also completed her Second Set training with Master Liu in 2008. She has been teaching Dayan Qigong in Portland since 2004 and maintains her teaching certificate from Wen Wu School. In addition to studying and teaching Wild Goose Qigong, Lita has also studied qigong under Master Zhongxian Wu since 2010. Lita is currently pursuing a Master's in Oriental Medicine and a Master's in Integrative Medicine Research at the National College of Natural Medicine in Portland, OR.
"I am continually amazed and humbled by this subtle yet profound practice. Wild Goose Qigong has brought me gifts that I never thought possible. It has brought healing to my body, clarity to my mind, and connection to spirit. It keeps me grounded in times of change and uncertainty. I am grateful to my many teachers–Katy Langstaff, Ann Baker, and Master Hui Liu–and to Grandmaster Yang for sharing this form with the world. I am equally grateful to my fellow practitioners and students who have also been my teachers and who inspire me with their courage and dedication. It is a wonderful gift to be able to teach this form. I am honored to share it with others."
 Mira Ma
From the time she was child, Mira Ma has studied and developed a passion for performance art. With a main focus in acting, she received other formal education in voice, music, piano, speech, musical theater, puppetry, and
dance. Her dance studies began at the age of four and have included the modalities of jazz, ballet, tap, Duncan dance, Hawkins modern dance, and Irish step dance.  She has performed in many plays, variety shows, and independent films throughout the Midwest.
Other interests have brought Mira Ma to higher education in fashion design, real estate, and bioscience technology. After becoming a mother, a break from the science industry has led her current roles to include being a homemaker, a Wing Chun kung fu instructor, and a design consultant for interior design and home remodeling.
A fitness fanatic, Mira Ma eventually combined her love of fitness with her love of movement and became a certified instructor of both PiYo Live (a music-driven, athletic, group fitness class with pilates and yoga-inspired moves) and CIZE Live (a cardio-based urban street jazz dance group fitness class).  It was CIZE Live that reintroduced dance back into Mira Ma's life following the birth of her daughter. The life-sustaining joy found in moving to the music and the brightness in those faces following her classes has fueled Mira Ma's desire to share CIZE Live with the Dance with Joy community. She wholeheartedly believes in the transformative power of dance on the body and mind, providing a blissful path to improved health and fitness
Moon Wiblemo
My name is Moon Wiblemo and I have been actively involved in Zumba for almost three years now and I love it!! However, Moon is only a nickname, my real name in Natasha, so if you go looking for me on the Zumba website to check out my schedule, you will have to use my big kid name. I can always tell when I have crossed paths with people by the name they call me.
My dance story starts later in life, which is the backbone of my inspiration to become a Zumba instructor. At the young age of 30, I took my son to see the So You Think You Can Dance tour. We always enjoyed watching the show together and being inspired by the dancers and the choreographers. It was after one of his favorite hip hop routines, when my son turns to me and says "I want to learn hip hop". There is where is all began. My son and I began taking hip hop lessons together, him the only boy in the class, and me the only adult in a beginning kids hip hop class. We continued taking classes together for almost 2 years. The memories and experiences I will cherish forever!! We had the pleasure of meeting and dancing with Tabitha and Napolean Domo, amazing choreographers from SYTYCD, as well as others at the Monsters Of Dance convention. He also amazed his friends and family when he performed at the 5th grade variety show and danced an awesome hip hop routine.
After hip hop, I dabbled in the fun world of Latin, Salsa in particular. For the next two years I would take classes in this beautiful dance. I became involved in a ladies salsa styling group, Mambo Melange, and had the pleasure to travel around Oregon. Performing In Pendelton and Eugene OR. As well as Zoo Lights at the Oregon Zoo and the Rose City Salsa Festival in Portland.
Finding an environment where I could dance, work out, sweat hard, and have fun was amazing. It made become a Zumba instructor the logical next step. My love for Zumba inspired me to become an instructor to share the joy with others. I have been licensed for over a year and it has been an amazing journey. There is nothing like having fun, shaking your booty, and getting lost in the music while getting in shape at the same time. It is a win-win situation.
I look forward to meeting all of you and hope you will come and have fun with us. You do not need a dance background for Zumba, just the willingness t have fun, smile, and try something new.
Nathalia Carbajal
Nathalia Carbajal was born in São Paulo, Brazil and grew up following the footsteps of her family's passion for dance. Since her early childhood she has shown interest in dance, attending Ballet and Jazz lessons from the age of 4. As a teenager she had partner dance training, when she learned different styles of Brazilian ballroom dance, such as Samba de Gafieira, Forró and Sertanejo. In the meantime she also trained Street Dance and Axé, a folkloric dance from Brazil. In 2006 she began to study Law, but always kept her dance training as part of her life. During college she attended a performance arts group for 2 years, having performed at festivals and events. In 2008 she discovered Zouk, and it was love at first sight. Since then she has been practicing Zouk and its different styles.  In 2013, she moved to Los Angeles and couldn't stop dancing. That's where she met Ivo Vieira and Shani Mayer, when she kept training Zouk and was introduced to Kizomba. Living in Portland since 2014, she decided to dedicate her life to dance, getting certified in Zumba, having elaborated her class with a spicy Brazilian flavor. Her biggest goal is to grow the Zouk community in the city and spread her love for this beautiful dance style.
Rachel Lidskog-Lim
A professional dancer, singer, and choreographer, Rachel has been teaching dance as a certified dance professional since 1989.  A two-times Bronze medalist, 1992 USA Nationals and 2005 Worlds Championships, Rachel has been fortunate to travel professionally for her work to destinations across the US, and around the world, including Argentina, Canada, Cuba, France, Spain, Holland, Norway, Denmark, Switzerland, Finland, Sweden, and the Eastern & Western Caribbean. Known for her joy shared with her students while teaching, Rachel's dance knowledge includes a broad repertoire of styles, from the competitive level to the social dance level. Teaching all the American and International Style Ballroom dances, (Foxtrot, Waltz, Tango, Rumba, ChaCha, Quickstep, Viennese Waltz, Jive, Samba, Paso Doble, Bolero and Mambo) as well as social and street partner dance styles (Argentine Tango, West Coast Swing, Hustle, Country 2-step, Night Club 2-step, Salsa, Cuban Casino Rueda, Bachata, Cumbia, Merengue, Lindy Hop Swing, Charleston, Balboa, Rotary Waltz & Cross-step Waltz), Folk dance Styles (Scandinavian, Mexican, Russian, Argentinian, Cuban) and several popular Line dances, Rachel is never bored. She offers weekly classes at several locations in Portland & Vancouver and is the owner of her own dance studio, Dance with Joy Studios LLC, an Art & Activity Wellness Center, www.dancewithjoystudios.com, In addition to her two studio locations, Rachel also teaches at Portland State University, Portland Community College, Lewis & Clark College, the Laurelhust Club, Paradise Dance Studio, the Sesame Club, and several K-12 schools.  She is a yogini, with a strong dance performance background including training in classical ballet, tap, jazz, modern, gymnastics, musical theater, Polynesian, Irish, and Flamenco.  Rachel's Musical Theatre Performance credits include the leading and supporting roles of "Nellie" in South Pacific, "Dorothy" in The Wizard of Oz, "The Ghost of Christmas Past" in Scrooge, "Stupefying Jones" in Lil' Abner and "Old Devil Moon" in On With the Show, as well as a principal dancer and chorus singer in Evita (Argentine Tango), Oklahoma, South Pacific, Annie Get Your Gun, and Cabaret. Rachel's choreography credits include numerous student and professional showcase routines, local performance groups, local Dance with the Stars celebrity fundraiser routines, Newberg High School's Show Choir, Newberg High School's musical production of Guys and Dolls, a community theater production of Haddasah, Forest Grove High School's production of Brigadoon,Vancouver School of Arts production of Guys and Dolls, and an episode of the television series Leverage for celebrity actors, Jerri Ryan & Roberto Sanchez.Rachel considers it an honor and privilege to teach and welcomes students, from beginning to advanced, to share the joy of dance!
Rachel Shelton
Rachel has been bellydancing since age 15. She attended a youth program called "SEEDs" (Self-esteem, Education, and Empowerment through Dance) in Santa Fe, NM, and later co-founded a branch in Portland in 2007, now called The Marissa Mission. She is currently the Treasurer of the Portland Bellydance Guild, holds a BA in Child & Family Studies, and a Graduate Certificate in Nonprofit Management. She specializes in Improvisational Tribal Style, a form of bellydance that originated in California, and utilizes a set vocabulary, cues, formations, and transitions to create improvised group performances.
Robin Robinson 
Country two-step, Hustle, NC2step & More!
A 1st Degree Black Belt Nia instructor who has been passionately practicing Nia for 20 years. He is also a professional performer and musician who has been featured on over 46 CD's, and has opened for several international acts, including Cheryl Crow, Crash Test Dummies, The Paul Winter Consort, and Barenaked Ladies. His embodiment and transmission of music and rhythm stir profound transformation in his students.  Saffireco-founded two experimental dance companies in 1986 and 1989, and has performed with Danelle Hellander Dance Company and Mergence Dance Theater. For seven years he was co-director of the Ecstatic Choir, five at Naropa University where he was also a musical accompanist for dance and movement classes, and taught drumming classes for the continuing education program. He has taught Nia,Drumming and Dance into Being workshops throughout the US, Europe, Mexico Bali and Singapore for the past 13 years.  His greatest joy is helping to Embody the world, one Community at a time!
Sue Ceswick
Sue Ceswick has been a tap dance instructor in the Portland, Oregon area for over 35 years. She has taught tap dance
to children and adults at studios in Hillsboro, Tualatin, St. Helens as well as Multnomah Arts Center, Portland Parks and Recreation, Portland State University and Portland Community College. She also has a home studio called Tap Girl and has now joined Dance with Joy Studios.
She has attended festivals and workshops in NYC, Chicago, L.A., Detroit and Vancouver B.C. She has been fortunate enough to study with some of the great tap masters such as Honi Coles, Eddie Brown, Steve Condos, Dianne Walker, Brenda Bufalino, Linda Sohl-Ellison and Heather Cornell.
She has also taught all-level classes at area nightclubs in a program she calls "Tappy Hour."
Sue's classes are high energy, inclusive and most of all FUN! She also has a suitcase filled with loaner tap shoes that students may use.
Wintry Whitt Smith
Wintry Whitt Smith is a certified children and family yoga instructor.  She teaches peace education, including conflict resolution and mindfulness to children and families through Peace Village, Inc. Wintry taught preschool for 6 years and loves working with children of all ages.
Other Instructor Bio's coming soon:
Eugene Yeboah
Frank Pagan
Jasmine Ayomide Albert
Sam Rediske